Two modes of export exist.
Within the result page of each organism, the export TFs link generates TCS data in numerous formats.
<![if !vml]>

<![endif]><![if !vml]>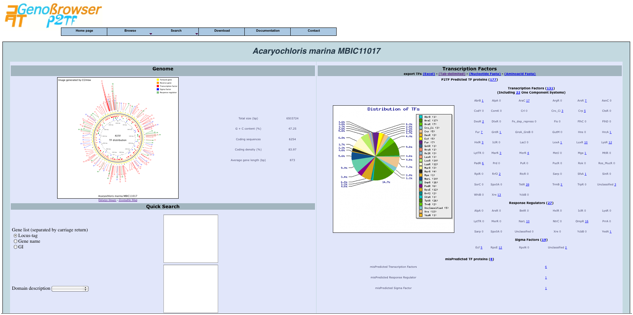 <![endif]>
At any time, the Download menu allows the export of TF data in tab-delimited format and generates a file compatible with spreadsheet programs such as Excel. Users can also download for each genome and metagenome a multi-Fasta file (nucleotide or protein sequences).
<![if !vml]>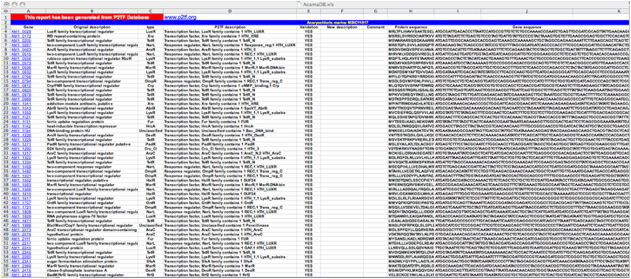 <![endif]>