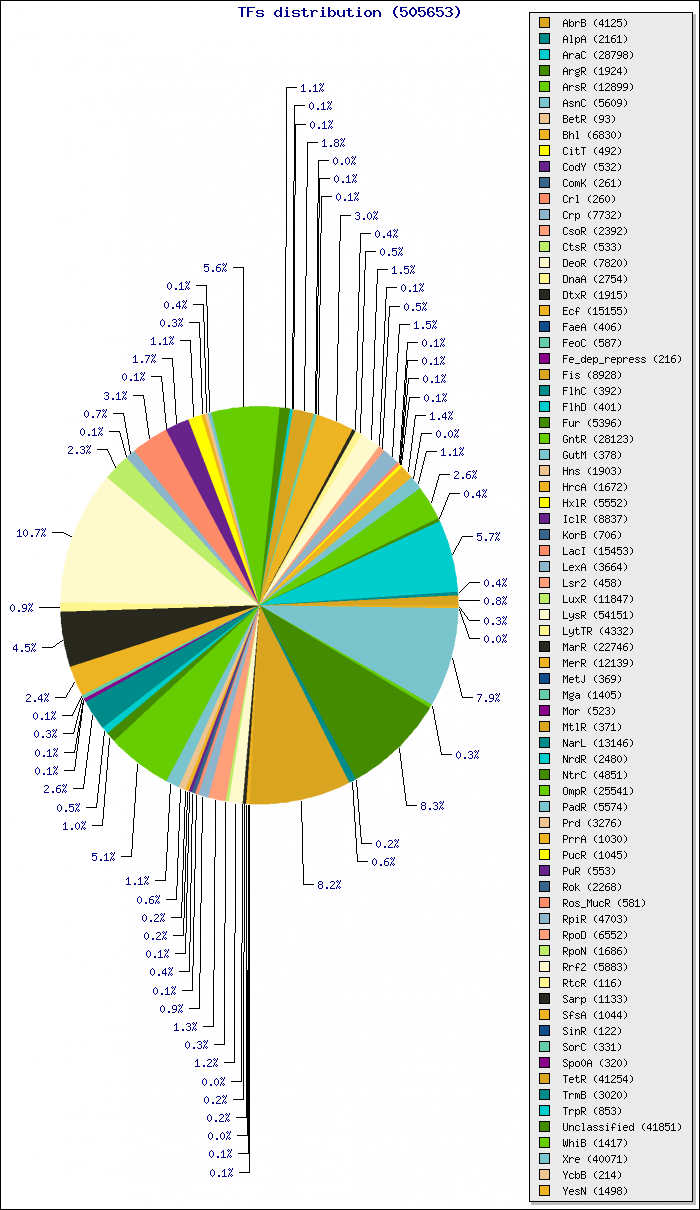 Transcription factors (TFs) are essential for the regulation of gene expression and are found in all living organisms. P2TF is an integrated and comprehensive database of TF proteins, which contains a compilation of the TF genes within completely sequenced genomes and metagenomes. It provides detailed annotation of each TF gene including classification, sequence features, functional domains, as well as chromosomal localization. Data can be downloaded for analysis and users can validate and add annotation to predicted TF genes.


The database can be browsed and searched with a user-friendly web interface.
---
Quick access
All TFs present in the database can be retrieved with: A complete documentation and a How-To section are accessible via the Documentation menu.
---

For further details see the publication.

P2TF: a comprehensive resource for analysis of prokaryotic transcription factorsBMC Genomics

2012,

13:628.
Abstract [ BMC ] [ PubMed ] &nbspFull text [ PDF ] [ HTML ]
---
Please visit P2CS (Prokaryotic 2-Component Systems), a database of Two-Component System (TCS) signal transduction proteins, available at www.p2cs.org.
---
Related databases and prediction tools